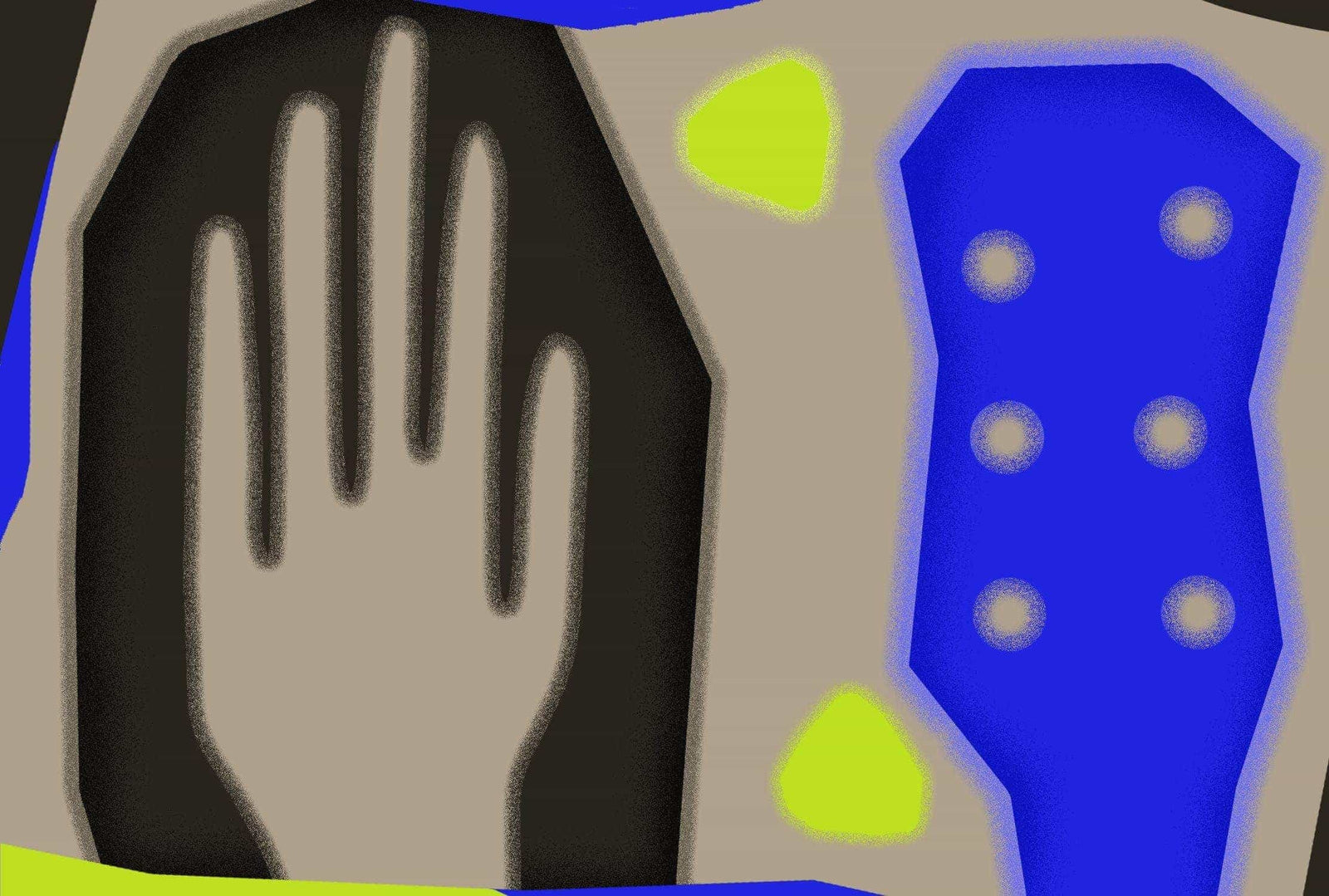 It's easy for right-handers to forget just how many tools are ergonomically designed for them: scissors, golf clubs, and instruments are just a few. Guitars are one of those tools that may seem intuitive for a righty, but left-handed people might relate to the feeling of picking up a guitar for the first time and hearing, "You're holding it upside-down!"
For our ten-percent-ers, there are plenty of ingenious solutions to learning guitar (we'll get to that in a bit). The quickest and easiest way, though, is likely picking up a guitar made for lefties. How can you tell the difference between a left handed and a right handed guitar? Well…
Differences Between Left and Right Handed Guitars
If you're looking at an asymmetrical body shape of ours, like the grand auditorium cutaway Morgan Mahogany Live, it's pretty easy to spot! The guitars are simply mirrored to accommodate left handed players. 

Well, what about when the guitar is symmetrically shaped, like our grand concert Oliver Mahogany? The guitar isn't mirrored just for the ergonomics — it's about playability, too. The strings are also mirrored so that they are in the same configuration: with the thickest string, the low E, at the top of the fretboard. That means that the bridge, saddle, and nut are also flipped specifically to fit. Essentially, the lefty models are designed so that every part of the playing experience matches what it would be like to play as a natural righty.
Best Lefty Guitars in 2022: Our Top Choices
If you're looking for the perfectly crafted lefty experience, we've got you covered. We have some great Orangewood options for our southpaw friends. Here are our top choices:
Morgan Mahogany Live Left Handed
The Morgan Mahogany Live Left Handed is a fantastic choice for any left looking for a more modern acoustic experience. With its Fishman Sonitone EQ pickup, you can plug into an amp and boost your sound. It also has a cutaway for added fretboard maneuverability. Paired with its solid mahogany top and matching layered mahogany back & sides, this one pairs a great sound with great playability. If you're a player looking for an acoustic guitar similar to an electric guitar, this one's a great choice.
Oliver Mahogany Left Handed
The Oliver Mahogany Left Handed is catered towards those looking for a traditional acoustic. Its grand concert shape is hard to beat in terms of all-around performance. It's small enough to be comfortable for all sorts of players, but big enough to project a stellar acoustic sound. Plus, with its solid mahogany top, our Oliver's got a great look, too.  
Need more options? We have some more ideas for lefties willing to try some out-of-the-box approaches. Let's discuss.
What are the Other Ways to Play as a Lefty?
Just because you're a southpaw doesn't mean you have to play a left handed guitar. There are plenty of other ways to play — even at the highest caliber.
Just flip a righty guitar and play with the strings upside down. Blues legends Elizabeth Cotten, Albert King, Otis Rush, and English Beat's Dave Wakeling are just a few examples. Heck, surf rock pioneer Dick Dale played on a lefty guitar but still strung it upside down!
Play a right handed guitar upside down, but string it in the left handed configuration.  You'll have to find an expert to flip around the nut and bridge to make sure the strings fit, too, but it sure does look cool. Just ask Jimi Hendrix! That's what he did. 
Go the hard way and learn to play right handed. It may not feel the most natural, we get it. But if Elvis Costello, Billy Corgan, and Mark Knopfler can rise to the top by going this route, just know that it is indeed possible. GuitarGoddess even made a video about her journey as a natural lefty (who decided to learn guitar right handed) learning how to play a left handed guitar!
A quintessential piece of the guitarist attitude — and part of what makes us guitar players so cool — is that we don't play by a rulebook. Every player is left up to their own discretion to find a style that works best for them.