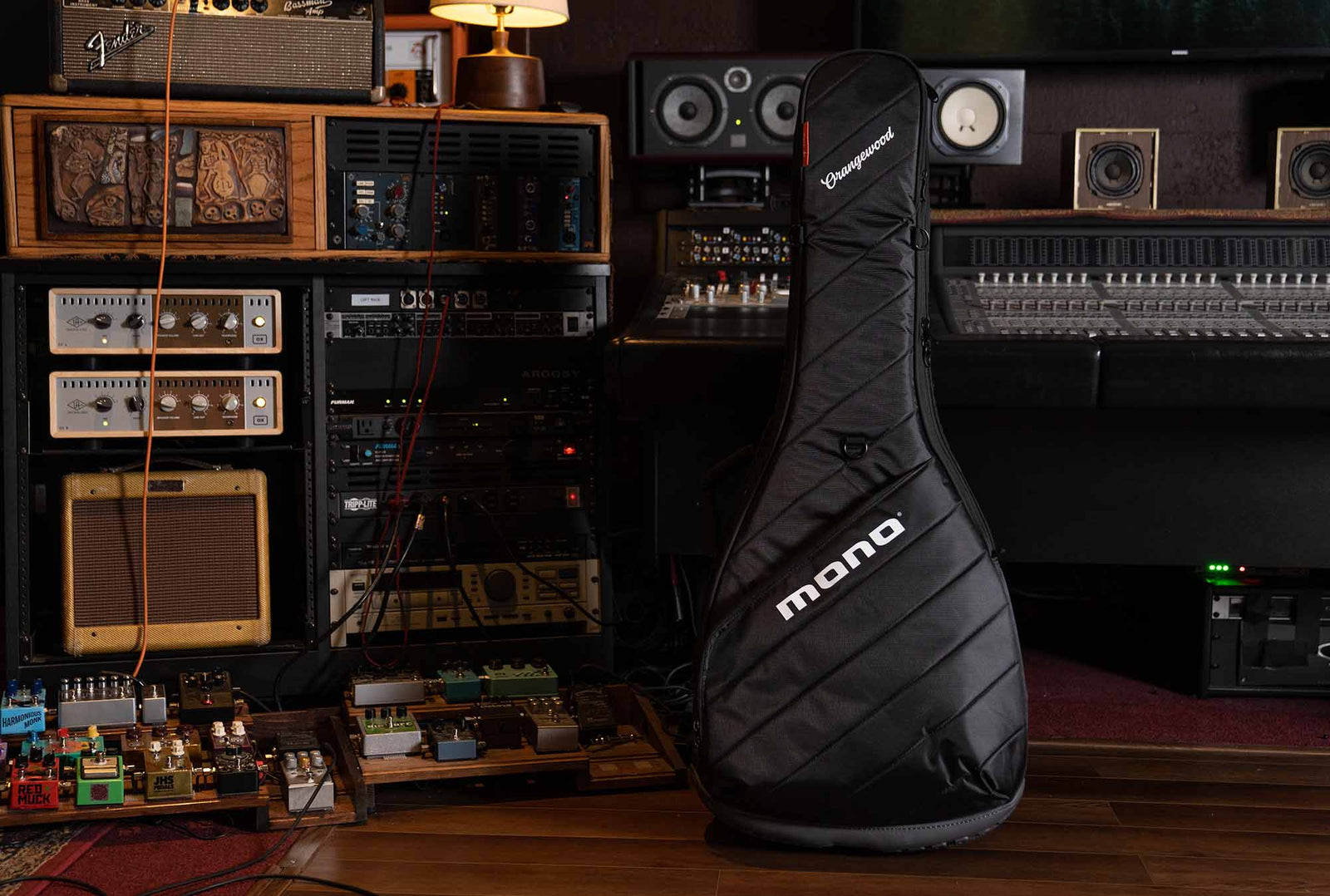 At Orangewood, we make guitars you'll never want to put away – until now. 
We've partnered with MONO, the world's leading design-driven case manufacturer, to bring you the MONO Vertigo™ Case to protect your acoustic guitar. This rugged-yet-lightweight case will be available to purchase separately and will fit our primary body shapes: dreadnought, grand auditorium cutaway, and grand concert. 
Built to military specs, the Vertigo™ Case was designed by a team of musicians, product designers, and engineers. The case's plush lining cushions the interior while the water-resistant exterior shell protects your guitar rain or shine.
Ready to meet the new case your Orangewood can call home?
 Vertigo™ Acoustic Guitar Case 
Top Loading Design 
Designed from the top down to meet the needs of guitarists, the Vertigo™ Case lets you load and grab your guitar from the top of the case. This convenient feature is thanks to a hidden diagonal hinge on the front panel of the case. And once unzipped, the case naturally opens out and to the right.
Headlock® Neck Suspension System 
The perfect case carries your guitar as carefully as you do. Cue the Headlock® neck suspension system which secures one of the most vulnerable parts of your guitar: the neck.
This system stars two sturdy sections: a base and a top. These sections are securely attached to the inside of the case and come together to firmly hold your guitar's neck in place when the case is zipped up. Even better, you can keep your guitar fully tuned.
The Boot® 
When we said the Vertigo™ Case  was designed from the top down, we also meant to say it's designed from the bottom up. This case can stand up on its own thanks to a custom molded rubber outsole and an EVA insole. The sole cushions the bottom of your guitar and protects centered strap pins from vertical drops. (Offset guitar strap pins may receive less protection from The Boot®.)
Case Closed
We've introduced you to our favorite features of the MONO Vertigo™ Acoustic Guitar Case, and we hope they'll become your favorites, too!
Shop the Collaboration Here