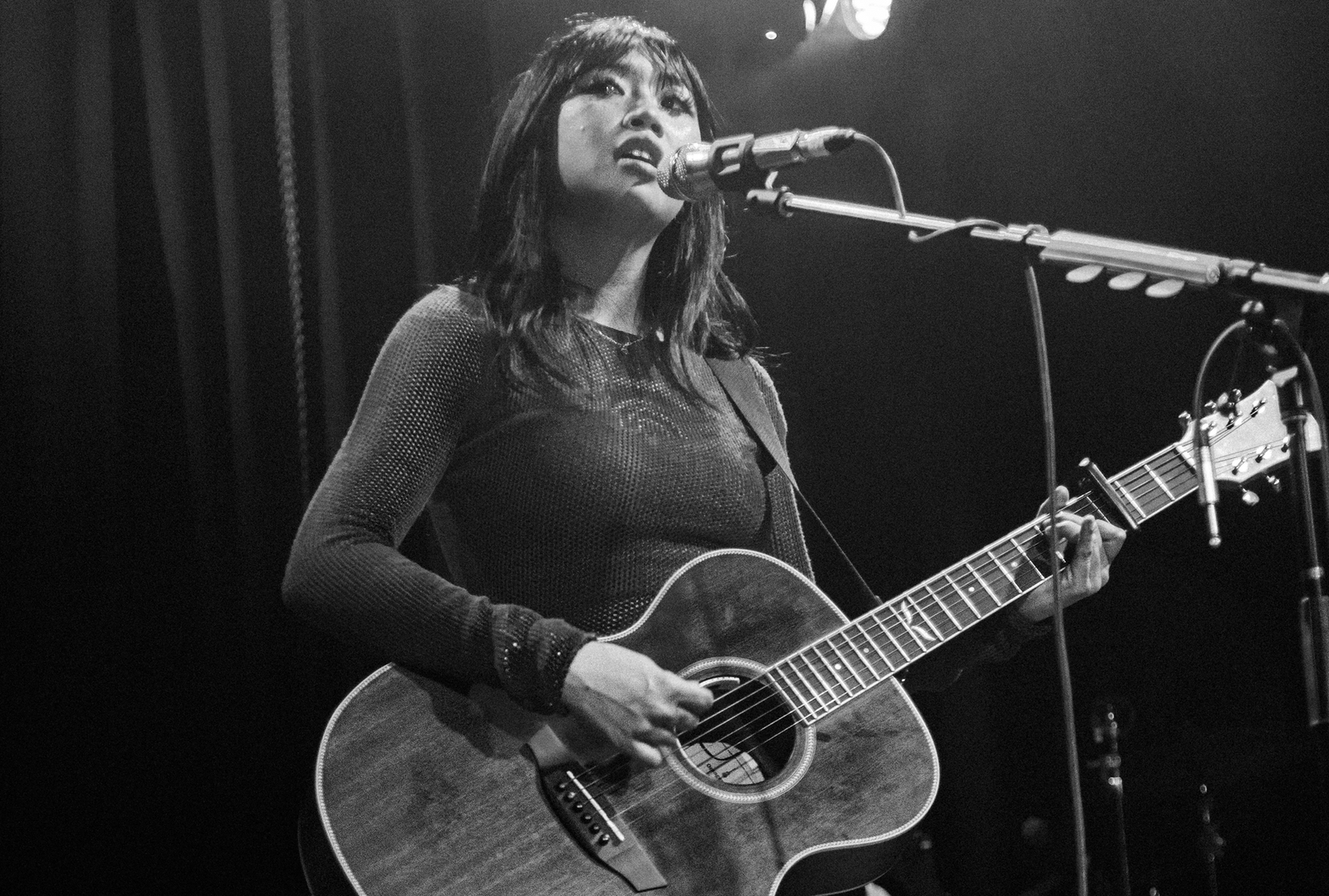 Whether you know her as the face of the '90s revival in music or from her track that's been played over a billion times – "death bed (coffee for your head)" – you'll surely already familiar the voice of Beatrice Laus, better known by her stage name: beabadoobee.

At just 21 years old, this Londoner has quickly become one of the most prominent icons for this generation's aspiring rockers. With her alternative style, her knack for catchy guitar riffs, and her voice that can turn even the most absurd lines into a viral hit, it's no wonder how Bea can gather hundreds of fans to hang on her every word.
In the video above by "althea h," you can hear her aforementioned smash-hit, "coffee" – with some assistance from the crowd! Spot that guitar she's playing? You might recognize that nifty-looking instrument as our Ava Mahogany Live.
Ever since she's gotten ahold of it, the Ava Mahogany Live has become a staple during her live acoustic performances. The acclaimed L.R. Baggs Anthem pickup makes the plugged-in sound of her acoustic tracks truly shimmer. With its super comfortable Grand Concert shape and eye-catching all-solid mahogany body, this one's been a perfect fit for Bea.

Need more beabadoobee songs in your life? Give a listen to her latest release, Our Extended Play. Want an Ava Mahogany Live for yourself? Head over to the official product page and grab one!