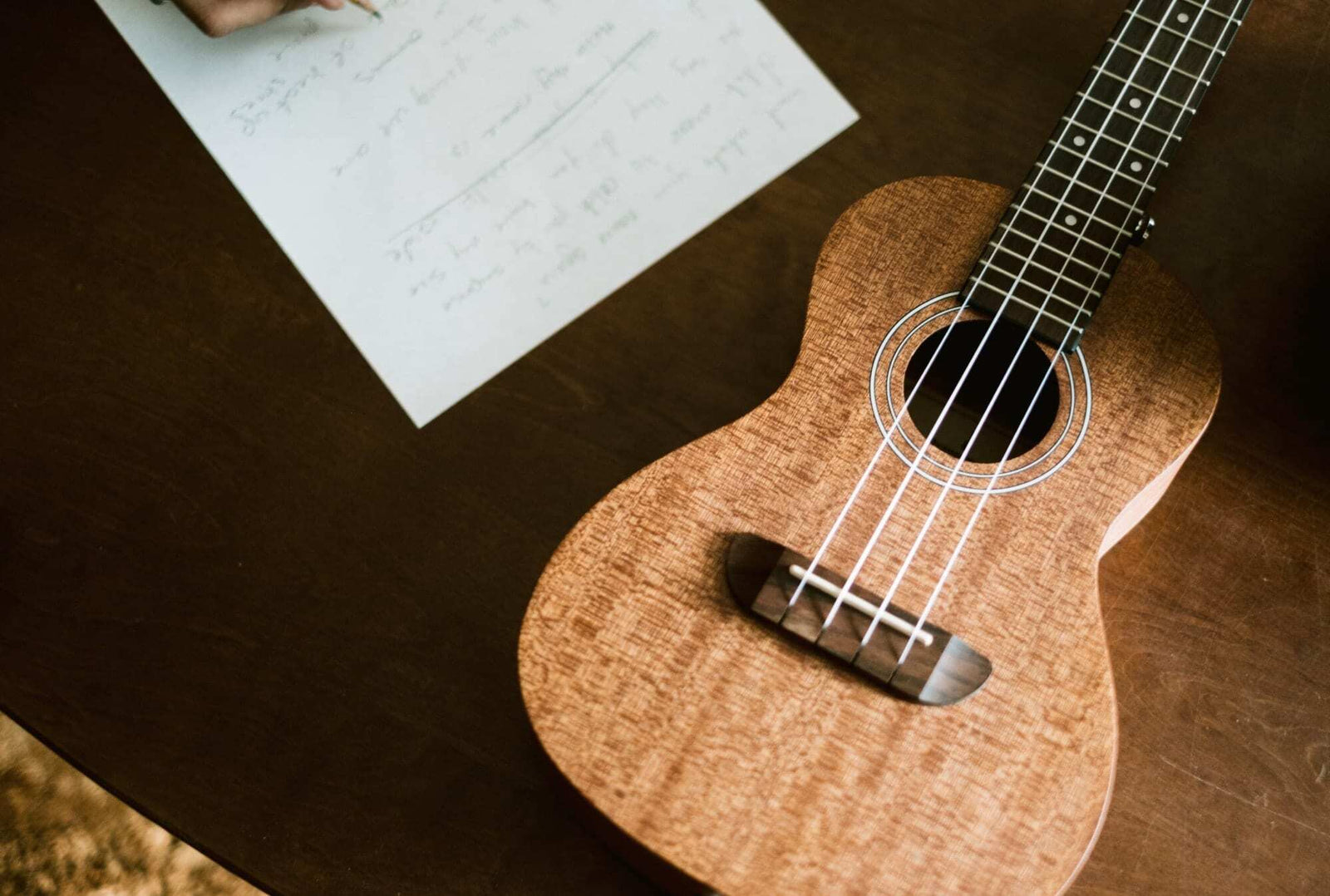 Four strings, compact sizing, and an instantly recognizable sound — what's not to love about ukuleles? This instrument's sound evokes warm, sunny days at the beach; with a single strum, it has the power to instantly teleport you there, even in the middle of winter.
If you're looking for a gift for yourself or your favorite aspiring musician, a ukulele might be the perfect choice. But, there are a few things you should know before diving in on a purchase.
Why Choose a Ukulele?
Ukuleles — sometimes shortened to 'ukes' — are unique instruments with tons of great qualities that their fellow stringed instruments don't have. Its closest relative, for the sake of this comparison, is the guitar (which you might recognize as Orangewood's other specialty)! Compared to the guitar, the ukulele has two fewer strings, a more beginner-friendly tuning ('GCAE,' which sounds great even without fretting any notes), and a super compact scale length. Plus, they are strung up with nylon strings and play in a higher register than guitar, which makes their sonic profiles almost incomparable.
All of these factors combine to make the ukulele a great choice for a first instrument (if you're looking to sound great with just a little practice), a travel companion (if you need something that fits in your backpack), or a gateway into the world beyond guitars (if a new sound is what you crave). Now that you're convinced a ukulele is what you need, let's look into the details.
Concert Ukuleles
When it comes to the Concert ukes, we're boasting two options: Harper Concert Acacia and Milo Concert Mahogany. These models are defined by their smaller size with an overall length of 24 ⅛". Concert ukes have a classic ukulele sound: bright and vibrant. Their build makes these the best choice for on-the-go or for those with smaller hands.
Tenor Ukuleles
Let's shift our focus to something bigger: Tenor ukuleles. Though our Tenor ukulele options share a 384mm scale length with the Concert ukes, the Harper Tenor Acacia and  Juno Tenor Acacia rock a larger body coming in at 26 ⅛". The slightly larger size of tenors might make them a tighter fit for travel, but they make up for that with their fuller sound. Plus, a tenor is a great choice for a player with larger hands, or a player used to the larger size of a guitar.
Also, it's worth noting that Juno Tenor Acacia is both our only ukulele with a cutaway for access to the high frets, as well as our only uke with a pickup. That means this one's electric! If you're looking to plug in to an amp and play, Juno is the obvious choice.
First Steps With Your Ukulele
Once you've got your hands on your uke, you'll be off the ground and running in no time. First, tune up, and with a simple strum of the open strings, you've already got that classic sound in the palm of your hands. Throw a finger on a fret, and you've got a few chords to work with. That's the beauty of the ukulele's GCAE tuning; you'll learn your first chords in a matter of minutes. In fact, we've got a chord chart right here for you!