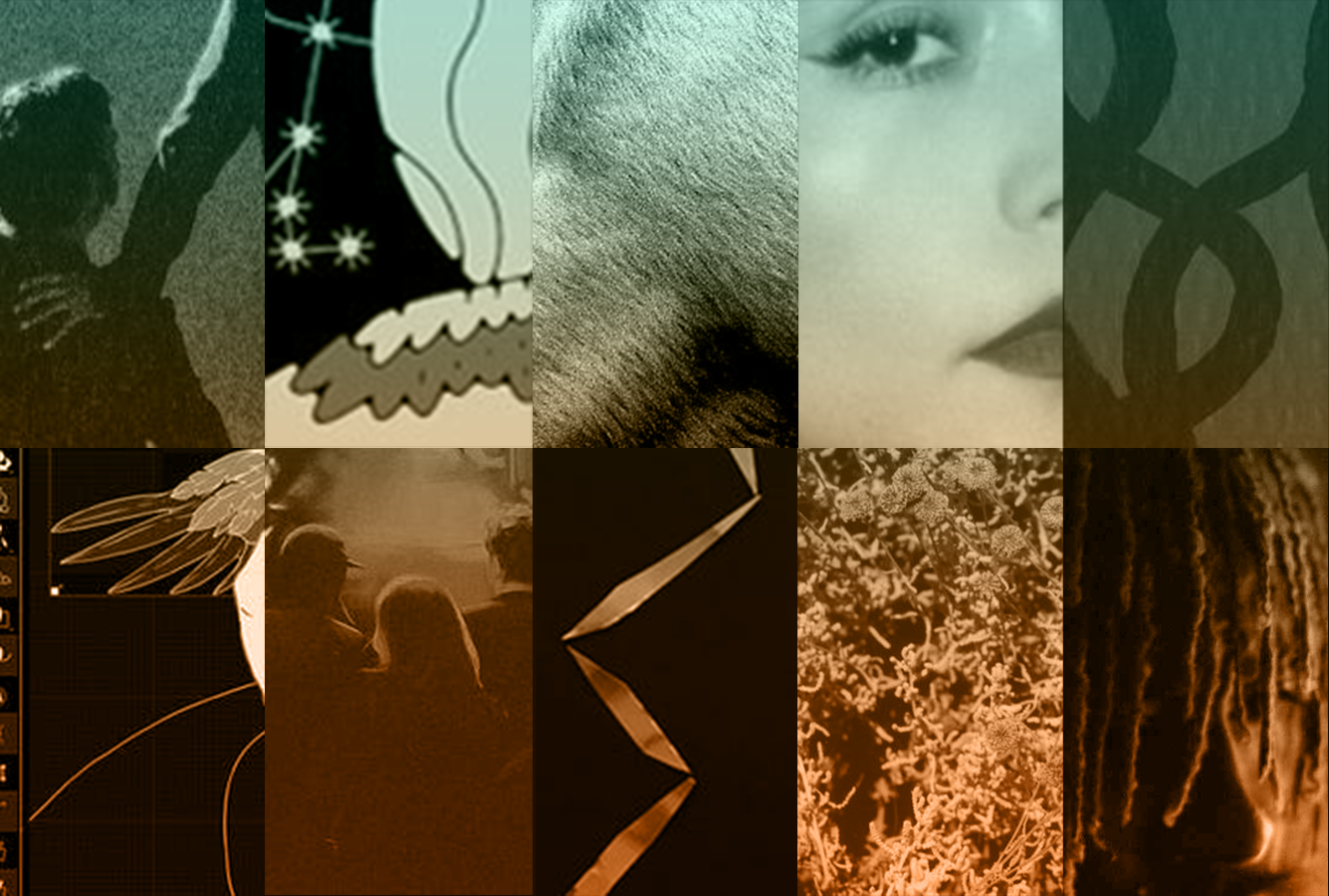 It would be an underestimate to say that 2020 has been a wild year. We're so thankful for the artists that continue making beautiful music, as it's been a refuge for many during these times. And though we still have half a year to go, we've already been blessed with some of our favorite new albums.
As guitar-lovers, we naturally gravitate to acoustic music, but we're passionate about exploring new genres. Different instruments and melodies can even challenge us to better our own guitar practice (we just mastered "Watermelon Sugar"!). It was hard to narrow down, but without further ado (and in no particular order), here are Orangewood's favorite albums of 2020 … so far! 
"Mordechai" - Khruangbin 
Perfect for summer, Khruangbin's third studio album pulls from global inspiration for a dub funk sound wrapped in nostalgia – as if a crate-digging DJ just pulled it from the back of the vinyl bin. With hypnotic guitar licks and chilled-out instrumentals, "Mordechai" is a charming album to noodle over while sitting poolside with your guitar. 
Standout Song: Pelota
"It Is, What It Is" - Thundercat
Singer and bass virtuoso Thundercat continues his reign as the master of jazz-fusion. Sprinkled with funk, R&B, jazz, and just about everything else, "It Is, What Is" is a somber yet groovy dedication to his late collaborator, Mac Miller. The album's often darker lyrics, filled with grief, are perfectly met with intricate bass lines that manage to keep things light and funky.
Standout Song: Funny Thing
"The Neon Skyline" - Andy Shauf
Canadian singer-songwriter Andy Shauf paints stories with his quietly devastating lyrics and intimate instrumentation. A refreshing concept album, "The Neon Skyline" follows the narrator over the course of one night, after hearing his ex is back in town. Throughout the winding eleven song narrative, we never lose sight of the guitar. Shauf regularly uses alternate tuning, particularly lower C# standard, to create a rich, heavy tone that you rarely hear in the indie-folk world.
Standout Song: Firetruck
"Fetch the Bolt Cutters" - Fiona Apple
Recorded almost entirely at her home in Venice Beach, Fiona Apple defies genre and creates something truly original on her fifth studio album. Her poetic, vulnerable lyrics sit atop clashing pianos and wild time signatures – yet manages to fit together beautifully. Raw and unfiltered, "Fetch the Bolt Cutters" is a deeply personal album that redefines the boundaries of music as we know it.
Standout Song: Heavy Balloon
"Every Bad" - Porridge Radio
Vocalist and lead guitarist Dana Margolin's sadcore bedroom project has quickly evolved into one of the most promising post-punk bands of 2020. Stoic yet cutting lyrics are accompanied by jangly guitars, while violins add emotional, reflective depth. Porridge Radio's sophomore record proves itself to be a refreshing approach to guitar-based music – perfect for practicing alternative chord progressions.
Standout Song: Born Confused
"If I Am Only My Thoughts" - Loving
Back in early 2020, Canadian indie-band Loving quietly released their delicate and soothing sophomore album – "If I Am Only My Thoughts". Though it feels like a lifetime since then, the melodies linger in your mind. While the lyrics explore deeper existential questions, smooth lead guitar and plush instrumentals wrap the record in a breezy, light feeling. Combining winter melancholy with the twinkling of a summer fling, Loving's new album is a well-balanced album to perfectly match our collective ennui.
Standout Song: Nihilist Kite Flyer
"Invisible People" - Chicano Batman
Chicano Batman, the Los Angeles based quartet, create fiery psychedelic music drenched in Tropicália and funk, as if you're there with them melting under the Southern California sun. "Invisible People" features some of the band's biggest hooks yet – like "Color My Life and "Blank Slate" – while staying true to their poetic roots heard in the rallying title track. The guitar shines on "Pink Elephant" with a groovy riff that sounds like the Latin-soul version of fellow Angeleno, Dr. Dre's "Xxplosive."
Standout Song: Pink Elephant
"Miss Anthropocene" - Grimes
An ever-present figure in today's pop culture, Grimes isn't afraid to push boundaries and experiment with her sound. "Miss Anthropocene" tastefully blends mainstream pop with the electronic and nu-metal sound that made her famous. On the standout single "Delete Forever," Grimes sings over an acoustic, seemingly Taylor Swift style track, with an edgier, industrial spin.
Standout Song: Delete Forever
"Bonny Light Horseman" - Bonny Light Horseman
Bonny Light Horseman is one of the most exciting folk supergroups to come out of 2020. The trio, comprised of singer-songwriter Anaïs Mitchell, multi-instrumentalist and producer John Kaufman (The War on Drugs, The National), and Fruit Bat's frontman Eric Johnson, spin a modern take on traditional antique ballads from around the world. Their intimate, stripped vocals echo over a delicate finger-picked guitar. Songs like "The Roving" are deeply moving, telling a heartbreak tale that's old as time, while the Justin Vernon (Bon Iver) assisted "Bright Morning Stars" is an artful arrangement of an Appalachian folk tale.  Bonny Light Horseman is the perfect album to wake up to, slowly enjoying a cup of coffee, as you wander from your own dreams into greener pastures.
Standout Song: Deep In Love
"What's Your Pleasure" - Jessie Ware
All hail English singer-songwriter Jessie Ware, the new queen of disco. Building on her clear 70's influences, "What's Your Pleasure" sounds like if Studio 54 was brought into the digital age. Upbeat, fun, playful, and joyous, tracks like "Ooh La La" and "Spotlight" will have you longing for a night of dancing.
Standout Song: Ooh La La
______
To discover more music, check out our Fresh Picks and Acoustic Atmosphere playlists.