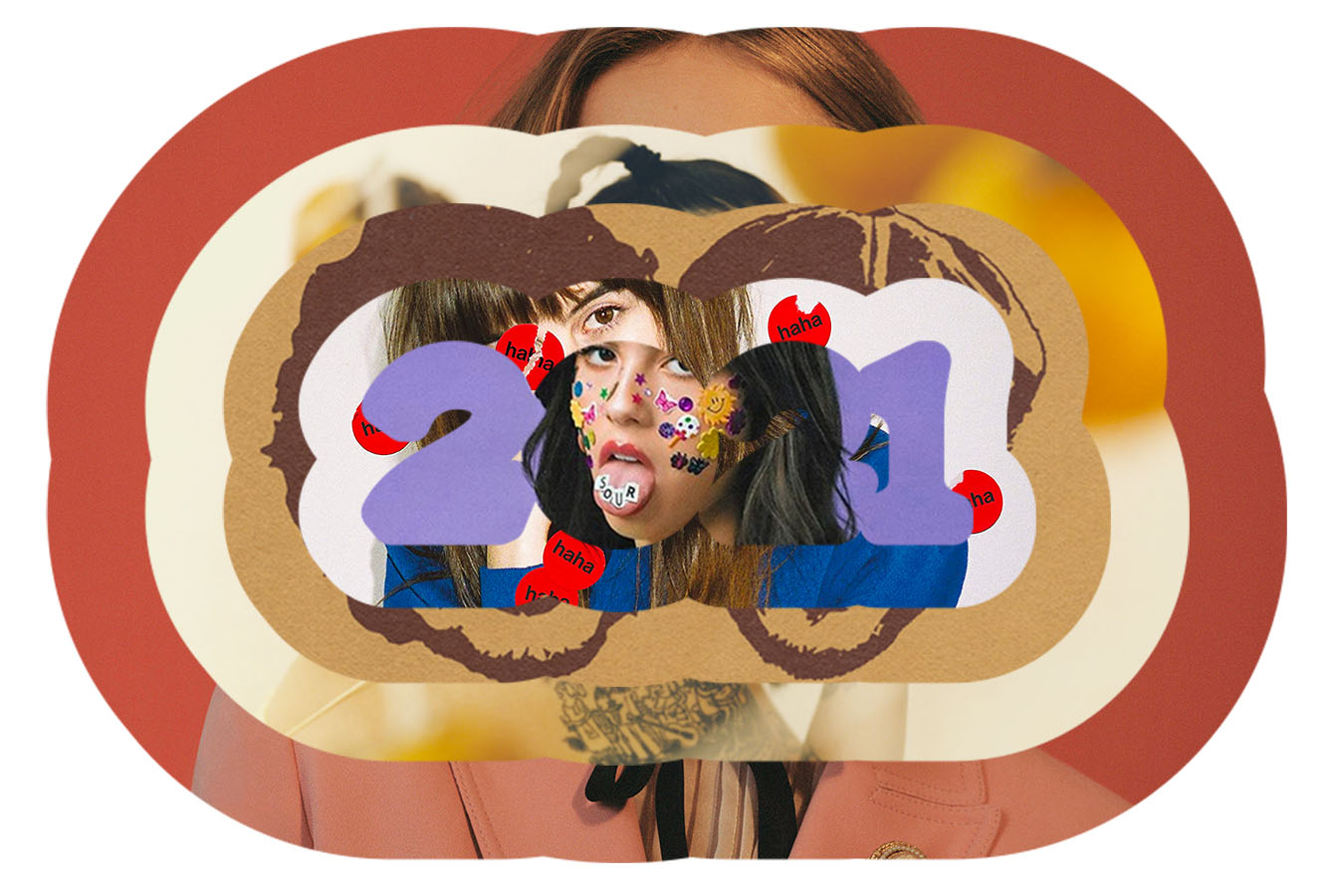 As guitarists, we're partial to our beloved 6-string, but there's so much to discover in the broader sonic landscape. As we gear up for 2022, the Orangewood team reflects on the albums that soundtracked their own 2021 — from the high and lows, these are the albums that brought us comfort and catharsis after another year unlike any other. No genre was off limits. 
We listened to newcomers, like Oliva Rodrigo and Cher Strauberry, who bursted onto the scene with their fiery debuts, while indie favorites, Faye Webster, Japanese Breakfast, and Snail Mail, created some of their best art yet. Below, we present Orangewood's Top 10 Albums of 2021, in no particular order. We hope you enjoy.
Faye Webster, I Know I'm Funny haha
Faye Webster's got her sound locked down; her infectious vocals will sweep you away along with the dreamy guitar and pedal steel arrangements found acrossI Know I'm Funny haha. Throw in a string section, vibrant keys, maybe a classical guitar, and even some horns, and you've got a recipe for 2021's hottest indie release. If you need more of the album, read all about how it came to be in our interview with Faye Webster.
Standout Track: "In a Good Way"
Yola, Stand For Myself
On Stand For Myself, Yola's sophomore album is about building and dismantling her Americana roots. The Bristol-born, Nashville-based singer has always been a storyteller first and foremost, but add in drama, disco, and acoustic guitar — and Stand For Myself takes you on one wild ride. Produced by longtime collaborator Dan Auerbach (of Black Keys fame), the album's idosynctactic take on the retropop genre is as refreshing as the lyrics are empowering. After all, Yola said it better than anyone else: "Living is so much more than merely surviving."
Standout Track: "Starlight"
Silk Sonic, An Evening With Silk Sonic
It's the collaboration nobody expected, but we all needed: Bruno Mars and Anderson .Paak. This duo is star-studded (figuratively and literally), and they're not holding back. Fully committing to their 70's style with grooves to match, this might be the most suave crew in the game right now — especially when Thundercat and Bootsy Collins hop on the track. Let loose with the best modern twist on R&B soul we've heard all year. 
Standout Track: "Smokin Out The Window"
Lowertown, The Gaping Mouth
Lowertown is a rising DIY alt-pop duo from Atlanta, creating a lofi sound that we can't get enough of. Their second album tackles the uncomfortable feelings of growing up; the artists, after all, are fresh out of high school. Intimate lyrics move at a spoken word pace, and switch between poetic and prosaic. Meanwhile, guitar-heavy compositions range from haunting fingerpicking ("The Gaping Mouth") to catchy indie rock riffs ("Debris"). 
Standout Track: "Debris"
Taylor Swift, Red (Taylor's Version)
What's a 2012 record doing on a 2021 best-of list? With this re-recording, Swift creates something altogether new. Not only has she refreshed her earlier heartbreak songs with a matured voice and pristine production, but she's also sent a clear message to the industry: artists can (and should) own their music. This revamp includes all the hits you know and love, plus a few previously unheard tracks from the vault. 
Standout Track: "Nothing New (feat. Phoebe Bridgers) (Taylor's Version) (From The Vault)"
Cher Strauberry, Chering is Caring
Cher Strauberry's debut album, Chering is Caring, is pure unfiltered gold. With gems of acoustic folk punk strewn between voicemails, outtakes, and drafts, the whole release feels like an unadulterated look into Strauberry's mind. It perfectly matches the raw energy in her skateboarding, her fashion, and her art. It might not be your typical acoustic sound, but this album shows just how punk rock the instrument can be in the right hands. 
Standout Track: "I'll Be Waiting"
Japanese Breakfast, Jubilee 
After two heart-breaking albums and a New York Times best-selling memoir about her late mother, Michelle Zauner did the unexpected for her third Japanese Breakfast release.  Jubilee is an indie album dedicated to unapologetic joy — and it's her most fluid sound yet. Mixing together '80s synth, shoegaze, and electronics, Zauner's throughline is her tight, feather-like production. Healing isn't linear though, and Zauner's nuanced lyricism exposes the reality of living — and feeling — to the fullest. So, open your windows, let in the fresh air, and play it loud. This is the year of JBrekkie. 
Standout Track: "Posing For Cars"
Olivia Rodrigo, SOUR
Rodrigo's breakout debut is a coming-of-age album centered around teen heartbreak and self-aware insecurity. Across 11 tracks (4 of which were billboard charting), she shares her talent for raw lyrics, soaring vocals, and earwormy instrumentals. Breakups are never fun, but Rodrigo managed to alchemize hers into one of our favorite albums of the year, and continues to build on its success with impressive performances like her NPR Tiny Desk Concert (featuring our Echo 12-string).
Standout Track: "Good 4 U"
José González, Local Valley
It wouldn't be an Orangewood Best of List without an album celebrating the acoustic guitar. José González does just that on Local Valley. With his intricate fingerpicking at the forefront, he applies ambiance and atmospherics to create a lush escape. The use of environmental samples and multilingual vocal tracking (sung in English, Spanish, and Swedish) pull you further into his world. Listen closely, you may just hear a bird or two. 
Standout Track: "Visions"
Snail Mail, Valentine
With this sophomore album, Snail Mail returns to successfully defend her title as "the future of indie rock." Central to Valentine are all the incisive lyrics and prodigal guitar playing that we loved on her debut Lush, but she's embellished her sound with poppy hooks, R&B grooves, synths, and strings. 
Standout Track: "Light Blue"
______
Listen to Orangewood's Top Songs of 2021 Spotify playlist here.