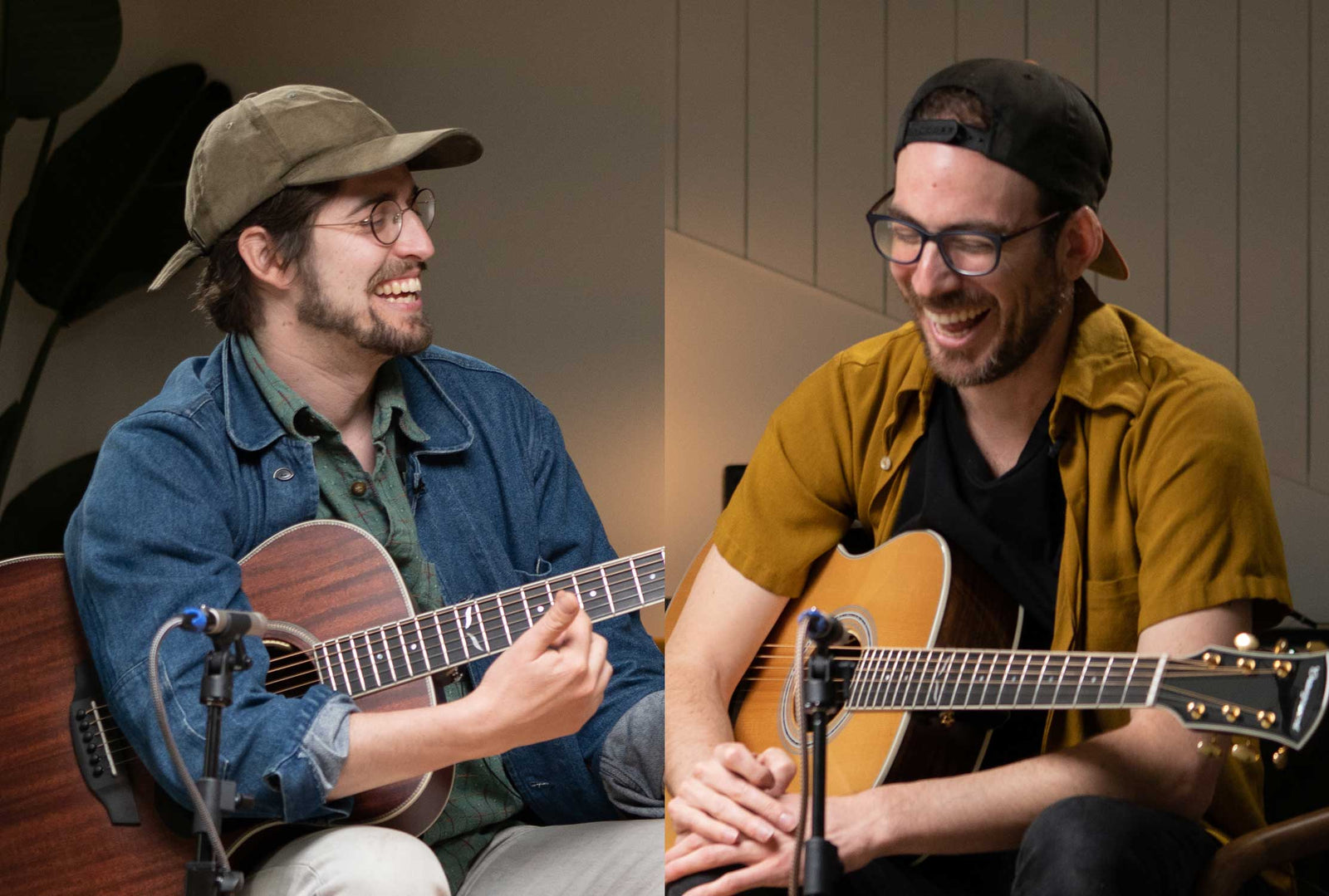 Ever wish you could just sit down with some of the best professional guitarists — like, the crew that does this for a living — to chat about all things guitar? If you're lucky, maybe you could even stick around for a song or two? 
Not many people get to do that every day, but when you tune in to The Duet Show with Drew Taubenfeld, that's exactly what you'll get. In Season 2, join Taubenfeld & friends for brand new episodes of improvised jam sessions and musical advice from the best-of-the-best. 
The Duet Show Season 2 captures authentic moments between Drew and his posse of expert instrumentalists. The first episode features the likes of his long-time pal, producer, bandmate, and solo instrumentalist extraordinaire: Ben Jaffe.
Bach Street's Back, Alright!
We've all had those ridiculous ideas when we're sitting around hanging out with friends. Is a Bach-themed duet cover band – complete with wigs and all – one of the more ridiculous ones? Maybe. But when you've got skills like Jaffe & Taubenfeld, you can make anything look cool.
"

It's totally normal to start a Bach Street Boys band with your friends. Don't be Bach-shamed.

"
Of course, arranging piano pieces for the guitar isn't impossible. Classical guitarists do it all of the time. But these inventions are special; they perfectly recreate "Invention 11 in G minor" by splitting up the right-hand melody and the left-hand lines between two guitarists. Which means – that's right – you need FOUR hands in order to properly play this piece.
Get Tips From the Pros in "Pro Tips"
Season 2 of The Duet Show brings us a brand new segment: Pro Tips.
When a virtuoso musician is sitting right in front of you, it's hard not to ask for a few pointers. After all, even the best guitarists are still learning and improving every day; why not ask them for a tid-bit you can steal and implement in your own practice?
"

The slower you go, the faster you'll learn. Every time... It's almost like yoga.

"
Ben Jaffe gets philosophical while he discusses the less glamorous side of practicing guitar: going slow. The devil is in the details, and decelerating your tempo during practice will help you dial in what's really important: posture, breathing, plucking, and most of all, playing the right notes.
Combine all of those things, and you'll feel (and look) effortless while you play, even as you begin to up the beats-per-minute.
Need More? Don't Forget to Subscribe
There's plenty more tips where that came from. Follow along on the Orangewood YouTube channel for more Duet Show content with some of our favorite guitarists in town: Harrison Whitford, Jonathan "Yoni" Asperil, and El Twanguero are coming soon.