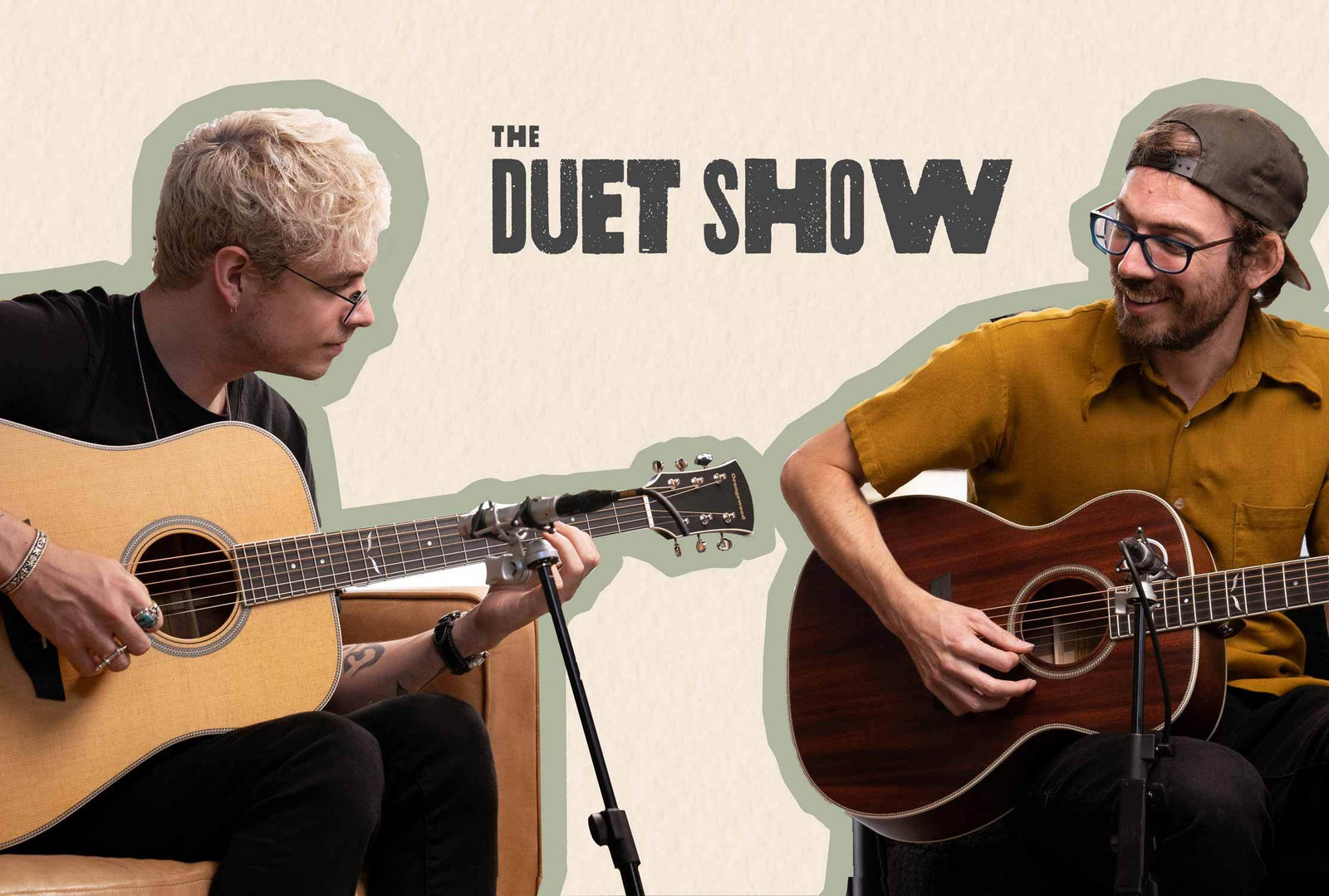 After an incredible concert, sometimes you wish you could be a fly on the wall for the band's jam sessions. It's one thing to hear your favorite solo nailed on stage, but there's an ephemeral energy that can only be felt when two musicians are improvising.
We wanted to capture that exact feeling – that's why we put a camera in front of two musicians for our brand new series: The Duet Show.
Join Drew Taubenfeld, our host and experienced touring musician, as he invites his friends and favorite players over for a jam session. Watch the creative process unfold in real time between two musicians playing just what they want to play – that means you'll hear everything from interpretations of your favorite pop songs, timeless classics, and even some original tunes.
One of Drew's greatest pleasures as a musician is creating beautiful collaborations with friends, and one of the best parts about living in sunny Los Angeles is that those friends also happen to be world-class players. In his words, "these moments are too good not to share with the world."
So grab your best pair of headphones, sit back, relax, and enjoy the show.
As you can see in the first episode above, Horace Bray – one of Los Angeles's finest guitarists and longtime friend of Orangewood – joins our host for an original tune, "Waltz in C." Written in collaboration, you can hear the elements of Drew's flatpicking prowess combine with Horace's tasteful tendencies in ¾ time. 
Good luck getting these licks out of your head; you'll be humming the hook to yourself for the next few days. You might even want to pick up your own Orangewood and jam along!
If you enjoyed yourself, be sure to subscribe to the Orangewood Guitars YouTube channel, because there's more episodes where these came from. Season One has an incredible lineup of multi-instrumental talents, and you'll be sure to recognize a few faces. Don't miss episodes with special guests Tiana Ohara, Ruben Wan, and more.