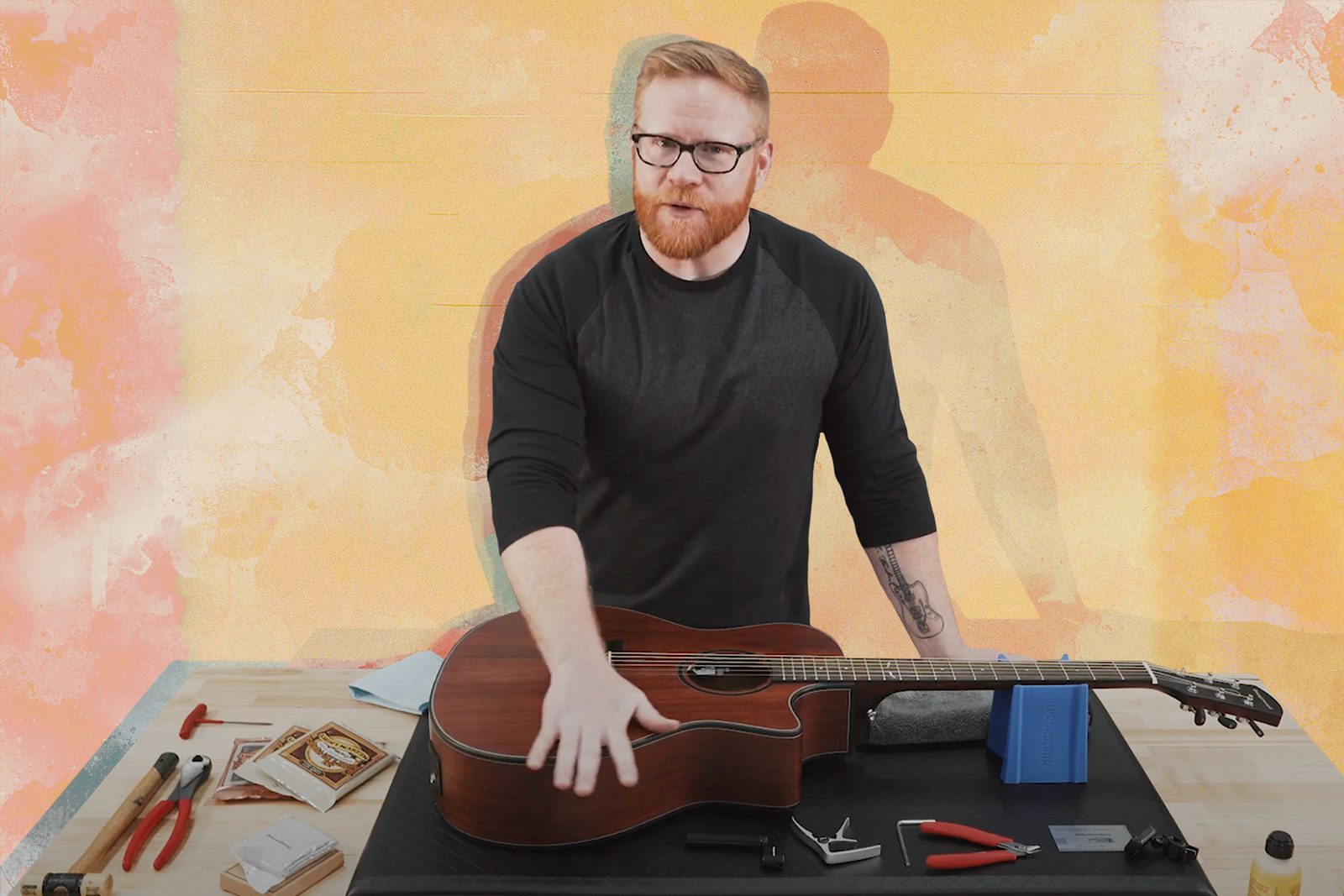 After hours of hard-rocking, it's important to give your guitar a well-deserved cleaning. We're here to go over some best practices for how to safely keep your acoustic guitar in tip-top shape! Check out our easy to follow How-To video for more acoustic cleaning tips. 
Why Should I Clean My Guitar?
Over time, your guitar will start to accumulate sweat, dirt, dust, etc. In order to keep your guitar nice and clean, we recommend wiping it down with a soft cloth and guitar polish. If you notice that your fretboard has gotten dry, applying a thin layer of fretboard lemon oil can help restore healthy shine. 
How Often Should I Clean My Guitar?
It's important to take care of your guitar! However, a little goes a long way with some of these practices. While we recommend wiping down your guitar and neck with a cloth frequently, using lemon oil on your fretboard should only be done once or twice a year.
Make sure you're using a guitar-specific lemon oil otherwise you could damage your fretboard. Applying lemon oil too frequently or too heavily can also lead to problems with your fretboard.
Step-by-Step Guide to Cleaning Your Guitar
Watch our friend Mike Adams as he walks us through various guitar cleaning techniques. 

1. Remove or loosen strings, and then move them to the side. 

2. Apply a light amount of lemon oil to the fretboard – remember a little goes a long way. 

3. Rub the lemon oil into the fretboard with a dry cloth.

4. Wipe off the excess oil with a different cloth. 
5. Grab a guitar-specific polish and mist the body of the guitar.
6. With a separate cloth, rub the guitar polish into the body. 
7. Restring and tune your guitar.
______
If you're still having trouble, feel free to email us at hello@orangewoodguitars.com. And check out our Care & Maintenance page for more How-To tips and tricks.