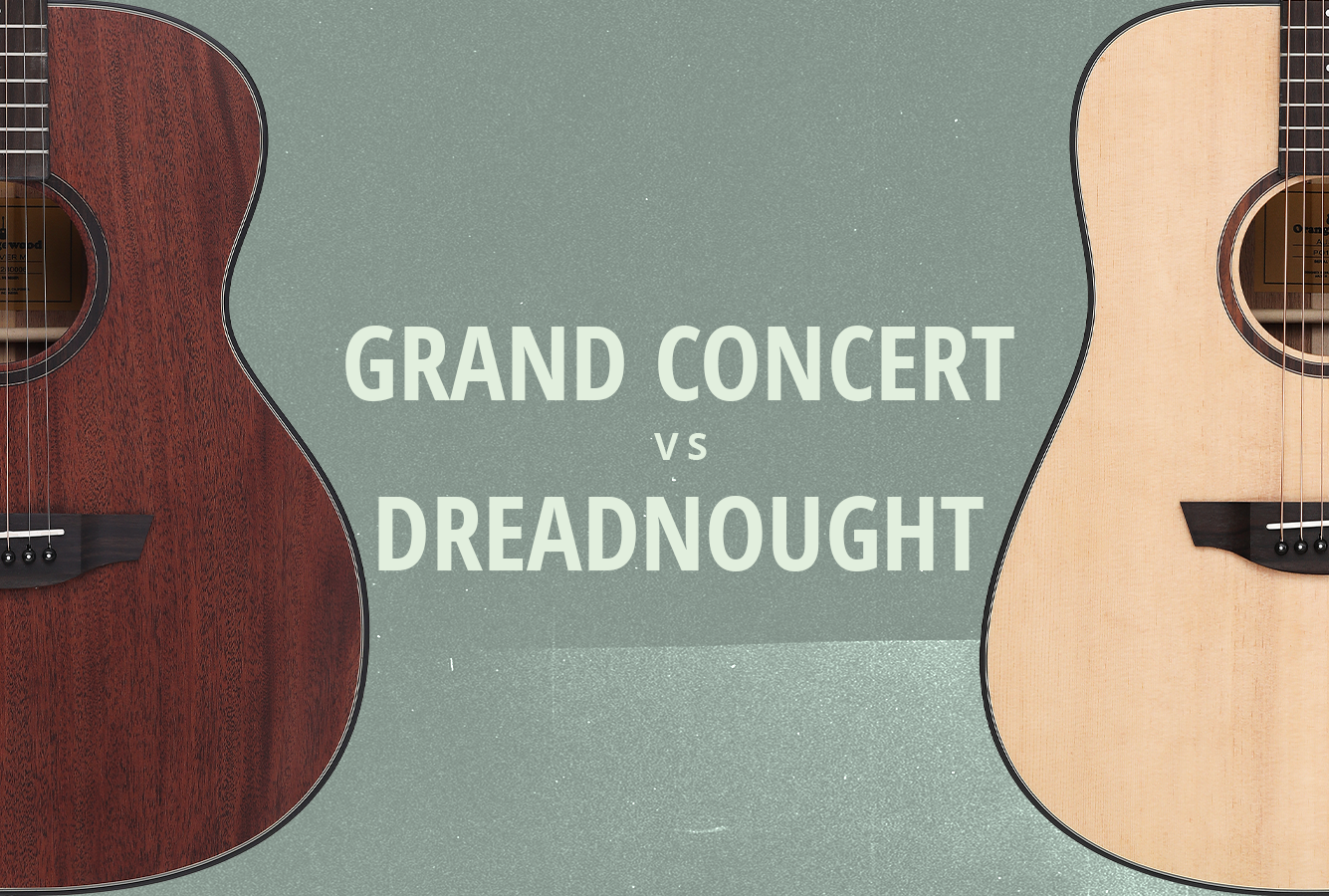 One of the most frequently asked questions we get at Orangewood is "What's the difference between a grand concert and dreadnought guitar"?
We've partnered with our friend Darrell Braun to help you determine which guitar shape is best for you!
Grand Concert
The grand concert body shape is similar to a classical guitar. Its size and curves deliver a well-balanced mid-range tone, making it versatile enough for any style. The body of the guitar is smaller than the dreadnought, making it ideal for younger or smaller guitar players. 

Dreadnought
The dreadnought body is an iconic shape with a large and broad body. Its bold and full tone makes it great for both strumming and fingerstyle playing. Dreadnought guitars are great for singer-songwriters or for anyone specifically looking for a big sound with a powerful low end.